Groothandel borstel verfborstel met houten handvat
De meeste verfborstels zijn vervaardigd uit borstels, wol of nylon. Brush handvatten zijn meestal gemaakt van hout of plastic. Normale verfborstelspecificaties: 1 inch (25mm), 2 inch (50mm), 3 inch (75mm), 4 inch (100mm) , 5 inch (125mm).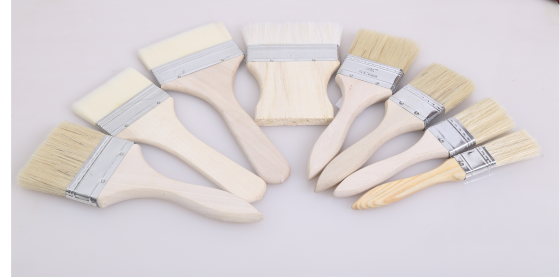 Haar: 1.Pure zwart / wit borstel, met twee keer gekookt, 60% -80% tops

2.PET / PP synthetische vezel, of tapse filament met elke kleur

3. Gemengde tapse filament en borstel.
Handgreep: 1.Wooden handvat, het kan elke kleur zijn

2. Plastic handvat, kan ook elke kleur zijn