bedrijfsinformatie
Shijiazhuang Qiandong Livestock Product Plant is een professionele producent en leverancier van dierenhaar en dierenhaar andere producten. Ons bedrijf verkoopt een verscheidenheid aan dierenharen voor het maken van borstels. Zoals haren, dassenhaar, paardenhaar, veehaar, geitenhaar. En we ook verkoop de verschillende soorten borstels geproduceerd door onszelf. En we verkopen ook de verschillende soorten borstels geproduceerd door onszelf, zoals penselen, verfrollers, synthetische filamenten borstels, scheerkwasten. Met strenge kwaliteitscontrole-systeem en certificaat van ISO9001: 2008, we hebben een goede reputatie en veel lof gewonnen door vele langetermijn samenwerkende klanten uit Europa, Noord- en Zuid-Amerika en Zuidoost-Azië, enz.
Onze producten zijn de beste keuze als uw grondstof. Met de beste kwaliteit en service, tegen de meest concurrerende prijzen, kijken we ernaar uit om vrienden te maken over de hele wereld.
Productomschrijving

Voor utilitaire toepassingen: aanbrengen van vernissen, beitsen, dakcoatings, lijmen en epoxies of voor het reinigen van machines, afstoffen van hout en metaalschilfers. Wit geitenhaar, vierkante rand. Vertinde stalen ferrule. Uitstekende borstel! Geen afgevallen haar!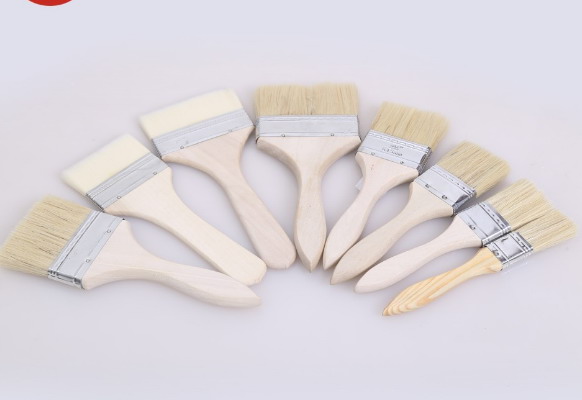 Onze diensten
1. We use special processing technology so that we can reduce the use cost.
2. We have various specifications in order to meet the requirement of all kinds of our customers.
3. The products pictures are taken from real products that we have.
4. We have high degree of satisfaction and market share all around the world.
5. We have 20 years experience in virgin polyester fiber industry.
6. Customers can be assured of our e-mail and phone support , and longer-term service plans.
7. Every order can be promised fast delivery. Normally within 15 workdays.
Product Categorie : Haarborstel > Schilderijborstel