Scheerborstels van synthetisch haar zijn populair bij mannen. Het is vrij van dierlijke bont, grote waarde voor het geld. Imitatie das synthetische scheerkwast knopen hebben zachte zilverkleurige tips en een sterke zwarte borstel steel. Het behoudt water redelijk goed en leert mooi. Bij het vergelijken van das of zwijnen borstels synthetische zou u de synthetische scheerkwast hoofd ver zachter te vinden. Het product foto's zijn individueel genomen, en ze tonen precies opzetborstel voor een scheerkwast, dat is eigenlijk te koop.
Meestal synthetische scheerkwast knopen worden gemaakt als volgt maten:
19/60 mm, 20/63 mm, 21/64 mm, 22/65 mm, 23/66 mm, 24/67 mm, 25/68 mm, 26/68 mm, 27/70 mm, 28/73 m, 29 / 76, 30/80 mm, of volgens uw wensen.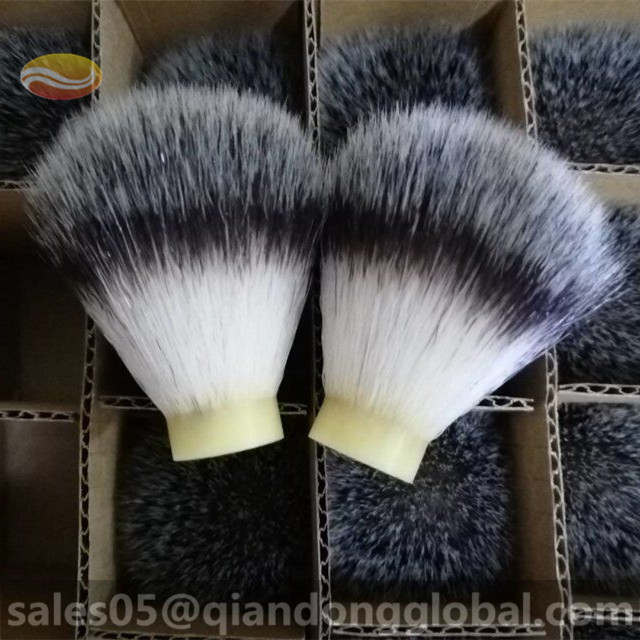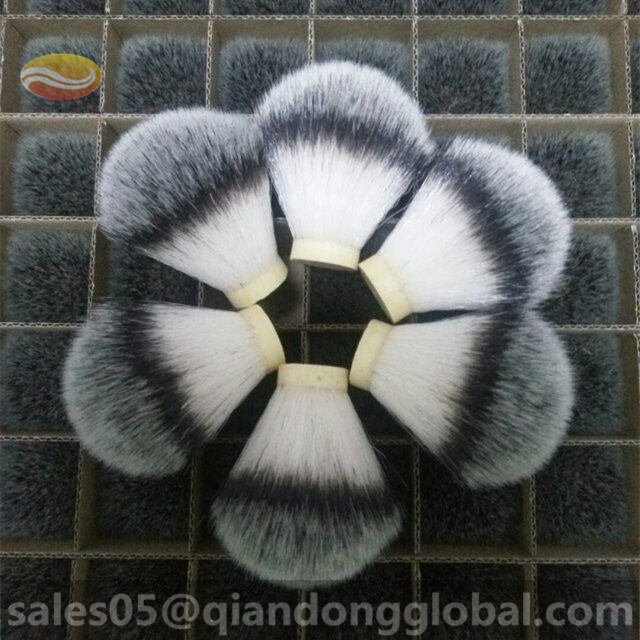 Bedrijfsinformatie
Shijiazhuang Qiandong Import & Export Trade CO LTD is een professionele fabrikant en leverancier van dierlijk haar en dierlijk haar verdere producten. Wij verwerken dierenhaar al meer dan 20 jaar.
Hoogwaardige grondstoffen, ervaren werknemers, perfecte uitrusting en professionele verkoopmedewerkers zijn de vier magische wapens die we hier goed in kunnen doen. Wij houden tred met de tijden, innoveren en bieden gunstiger prijs, betere service en betere producten voor onze klanten.
Verpakking en verzending
Verpakking: Elk geval moet afzonderlijk karton of plastic pallets. En de buitenverpakking is karton. Het product wordt goed verpakt om ongevaarlijk te zijn tijdens het vervoer.
Verzending: Over zee naar de dichtstbijzijnde haven; Met de lucht naar uw dichtstbijzijnde luchthaven; Door naar uw deur te drukken.
FAQ
1. Hoe te bestellen? Stuur ons uw aanvraag in detail → Bevestig het monster → Teken contract / Deposito → Massaproductie → Lading klaar → Balans / Levering → Verdere samenwerking
2. Hoe zit het met steekproefbeleid? Monsters van promotieproducten zijn gratis; Aangepaste monsters worden in rekening gebracht. Alle kopers van het monster dragen de vrachtkosten.
3. Wanneer zal de levering goederen? Monsters moeten 3-5 werkdagen; S mall bestellingen dienen 7-10 werkdagen; L arge bestellingen moet 20-30 werkdagen.
4. Welke betaalwijze is werkbaar? PayPal, Western Union, Moneygram, T / T (50% aanbetaling, 50% saldo).
Hebt u een vraag, neem dan gerust contact met me op. Bedankt ! Amanda WhatsApp: +86 152 321 69456
Product Categorie : Scheerborstelknoop > Synthetische haarknoop